SwingersDome Swingers Club & Sex Club
Email: [email protected]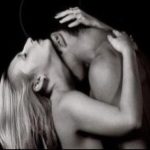 Hello and welcome to SwingersDome.com!
Swingers Dome is an adult site dedicated to swingers couples. Our site is born out of our desire to form a community of swingers where the emphasis is on quality and not quantity.
The idea comes to life after years of searching for a site dedicated to swingers couples, where you feel good, not to be blocked by various rules and where to find real swingers.
SwingersDome.com  is a site dedicated to swingers couples who are looking for partners for a hot night for sex or just for a chat and a coffee. SwingersDome offers the opportunity to meet new people, to see updates posted by their friends to make their blog to see and to creat events and to see swinger clubs in Romania and Europe.
SwingersDome  policy is to have as many couples validated to facilitate such searches and to ensure that people on this site are real.
For a nice swing we provide our chat with videochat function that has a future to ensure the veracity of persons with whom they come in contact.
We invite you in our SwingersDome!
Rules of SwingersDome swingers parties
Under no circumstances exert pressure on a partner to have sex with you
Protect the anonymity of other swingers abstaining "name dropping" unauthorized.
Always maintain the highest standards of personal cleanliness and appearance.
Always treated respectfully personal attitudes, feelings and complexes other swingers.
Be friendly and warm with your swing partners, but understand there is some emotional involvement exclusively reserved for your husband / wife or one that ranks your "main" in your life swing, as in life the everyday rules most important are respect and common sense.
Other local swingers parties in Romania